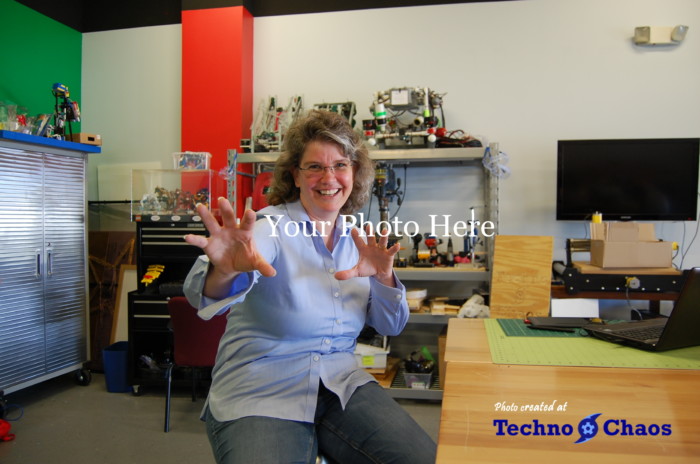 One feedback we have received thus far from the Hub's Interview Project led by Judy Murdoch is helping each of you communicate and market what your do! We are up for the challenge under our Mission to COMMUNICATE the Colorado maker community and even though we are still ramping up we would like to start something in this area, so…Help us communicate what you do!
What we can offer as a service to members?
As one service to members the Hub can provide the opportunity to communicate what they do through pictures…a picture is worth a thousands words and we can all take advantage of it.   Therefore the Hub will provide opportunities in which a member's photo could be used by the Hub in efforts to promote Making in Colorado and thus what you do.
How do users know it is a photo of you?   We will be allowing and putting photo credits on the photos that you designate for us to use. In addition, if we use the photo electronically and there is an option in the medium to create alternative text and a hyperlink, the Hub will reference the image with the member name and website provided in the member's directory profile at the Colorado Maker Hub.  Some immediate examples in which the Hub may use your photo is for our e-newsletters, articles and….if we have the tech support we will show the photos in the public member directories for the associated individual or organization.
How?
If you want to participate and offer photos to the Hub, you can submit them within your member account with us at our website at this time.  Each member account has a Media section (under Your Profile / Settings / Media) to which you can upload your media.  To let us know which photos or videos you are willing to allow us to use, please create an Album named ForPublicUse for the appropriate Organization or individual Maker account and upload them.   
Photo credits can already be embedded in the photo. Please keep it to a reasonable text font or logo size. For consistency we would like all of the credits to be located in the bottom right corner.  If you have any questions about this service to members, please free to contact us.
When?
After photos are submitted into your Album(s) indicated above, please contact us to let us know they are ready for use.  We will review, check to see if we need to help with the photo credits and assess where we can use them.  Please be patient with us as we are all volunteer at this time working for the Hub for the benefit of our community.  Some of the areas in which the Hub may use your photo is our e-newsletters, articles and in our public member directories that we are targeting to release by June 1st.   We will be investigating more opportunities throughout the year as branch out in our communications of Making In Colorado.
Haven't become a member yet?  It's easy and it's free as we ramp up in 2018.
---